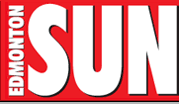 October 12, 2007
Call for jail minimums in knife killings
By BROOKES MERRITT, SUN MEDIA
As the one-year anniversary of his son's fatal stabbing approaches, Gary Hunt joins a growing group of Canadians demanding mandatory minimum sentences for killers who use knives.
LENIENT
"The feds already have mandatory minimums for serious gun crimes, but killers who stab someone to death get disproportionately lenient sentences," Hunt said yesterday.
"It doesn't matter if someone is shot, stabbed, or beaten with a bat. Murder sentences shouldn't be dependent on what weapon is used."
Hunt's 16-year-old son Josh was stabbed to death at a south-side house party Oct. 14, 2006.
The accused, who cannot be named because he was a minor at the time, is charged with second-degree murder. The preliminary hearing begins Oct. 22.
Alberta Justice spokesman Mark Cooper said Albertans are pushing strongly for mandatory minimums for knife crimes, and the province is one of several expected to lobby the federal government to make changes to the Criminal Code at a national conference next month.
"Considering the prevalence of knife attacks in our inner cities, mandatory minimums would be an added crime deterrent."
He said the Criminal Code already has four-year mandatory minimums for serious gun crimes.
A similar lobby is taking place in Ontario where the family of Andy Moffit has enlisted the help of the Canadian Resource Centre for Victims of Crime. Moffit was a University of Ottawa student when he was stabbed to death while trying to break up a fight in 1998.
"There are more people killed in Canada with knives than guns," said resource centre executive director Heidi Illingworth.
"Knives are the weapon of choice for criminals because they know if they're caught they'll get light sentences."
KNIVES
To date, according to the Edmonton Police Service, knives were used in an average of 40% of the 99 Edmonton homicides since January 2005, while gunplay accounted for an average of 35%.
A one-year memorial for Josh Hunt takes place Oct. 14 at 3:45 p.m. at South Haven Cemetery 5004 Meridian St.